Outstanding Chiropractic Care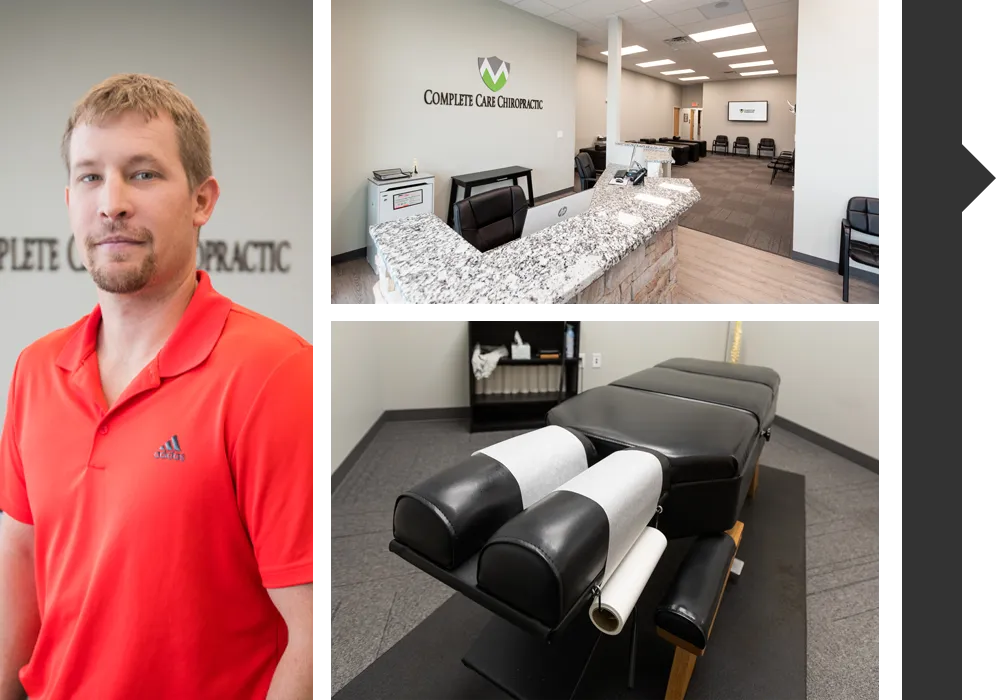 CHIROPRACTOR
Olathe KS
Welcome to Complete Care Chiropractic KC located at 623 N Central St in Olathe KS. We provide a variety of natural, effective chiropractic care services in Olathe KS to treat a range of ailments and chronic pain conditions. Our goal is to alleviate your pain and help you live a healthy, happy life.
For more information or to schedule an appointment with our Olathe chiropractor, call (913) 815-8076 today!
Complete Care Chiropractic KC
We believe in addressing each issue as an individual problem, and therefore offer a wide range of services to address each unique case. Traditional chiropractic work is our most common service, which includes spinal adjustments along with more specialized treatments, like spinal decompression to help reduce pain from herniated or bulging discs. We also offer acupuncture to help stimulate the nervous system and redirect pain into feelings of stress release and comfort. Dr. Morton also offers more specialized services that aim to pinpoint specific problems, such as lower back pain, knee pain, and more. With these specialized treatments, you can expect care that is both effective and long-lasting.